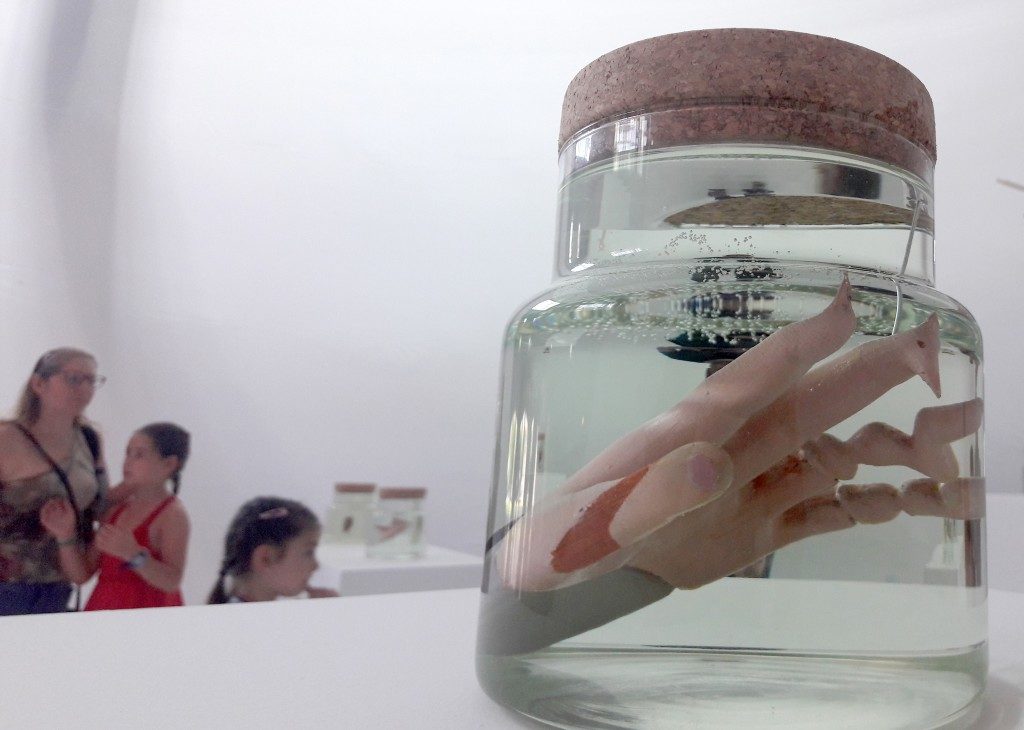 Improvement of Life consists of 6 3D prints of the 5 sense organs (eye, tongue, hand, hand, ear and nose) and the brain, presented as if they were part of a laboratory or the collection of a natural science museum.
Their appearance is reminiscent of experiments from the future, in which technology has been used to improve the shortcomings of the human body.
Project developed with Jürgen Ropp for the exhibition Plastic Planet at Azkuna Zentroa, Bilbao (ES).

2017. Plastic Planet, Azkuna Zentroa, Bilbao (ES)