What if we were able to find a topic of conversation that interests us instead of a superficial conversation? BullShut App is an Android application that seeks to avoid awkward moments in any kind of social event.
Its purpose is to enable a relevant conversation between two strangers who are in the same place through a chat limited to 140 characters. This limitation forces them to meet face to face if they would like to prolong the conversation over time.
By writing on BullShut App a topic you feel like talking about, it will be visible to other users while your identity will remain hidden, the goal is to find and establish a face-to-face conversation between two people, avoiding the intermediate step of interacting with people with whom you have nothing in common.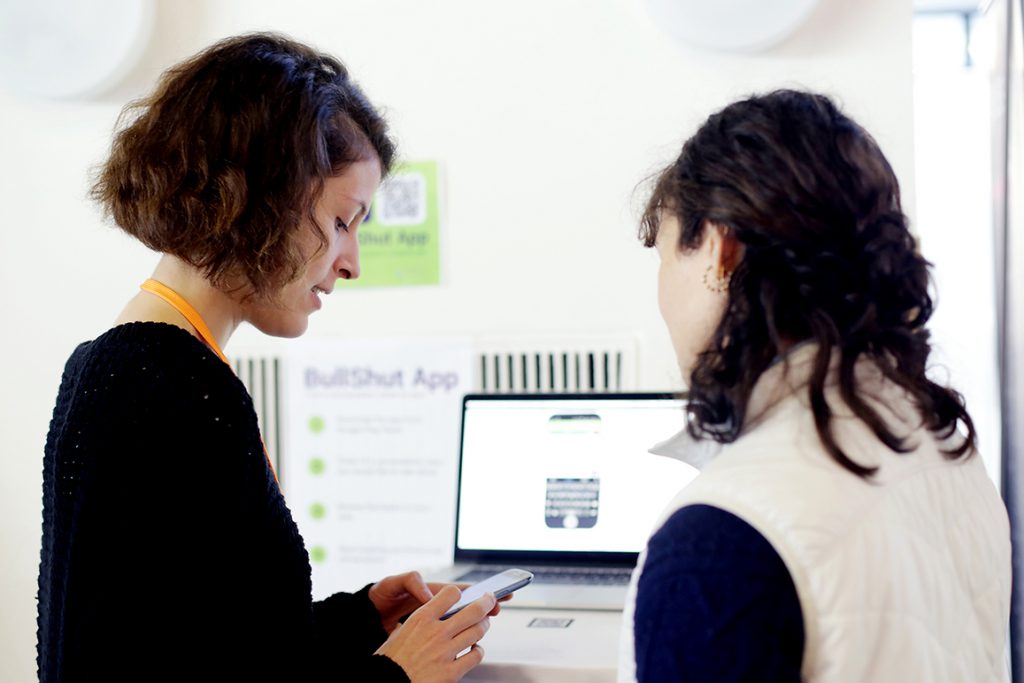 2017 Appdate, Neuwerk, Konstanz (DE).
2016. xCoAx, GAMeC, Bergamo, (IT).
2016. Lange Nacht der Forschung exhibition, Kunstuniversität Linz, (AT).
2015. The Wrong – New Digital Art Biennale, Interface Culture Pavillion.
2015. Splace Magazine Exhibition, Kunstuniversität Linz (AT).
2014. push.conference – UX UI Creative Technology, Alte Kongresshalle, Munich (DE).
2015. Post Post: Interface Culture @ Ars Electronica 2015, Linz (AT).